HIGH QUALITY MATERIAL—Our Hamster Tube Is Made Out Of Sturdy Plastic, Long Lasting, And Easy To Assemble And Take Apart For Cleaning.
FUN PET TUBE—Curious Pets Will Be Attracted To Interesting Tunnels, Which Will Enhance Their Ability To Climb And Explore. Satisfy Your Pet's Natural Instincts.
EXPANDING HABITAT—The Tunnel Are Expandable And Designed To Connect To Other Habitats, Such As ANYMON Hamster Multi-Function External Bathroom. Creating Unlimited Living Space For Your Pet Hamster, Gerbil Or Rat.
SAFE DESIGN—There Is No Gap In The Tunnel Connection, The Pet's Paws Will Not Be Caught, And The Comfortable Pipe Will Not Hurt The Pet's Paw.
SIZE—Tunnel Diameter Without Interface:5.5cm,Great For Hamsters, Ferrets And Rats, Guinea Pigs And Small Pet.
Package Content: 1 Set Of External Tunnel Pipeline Tube.
---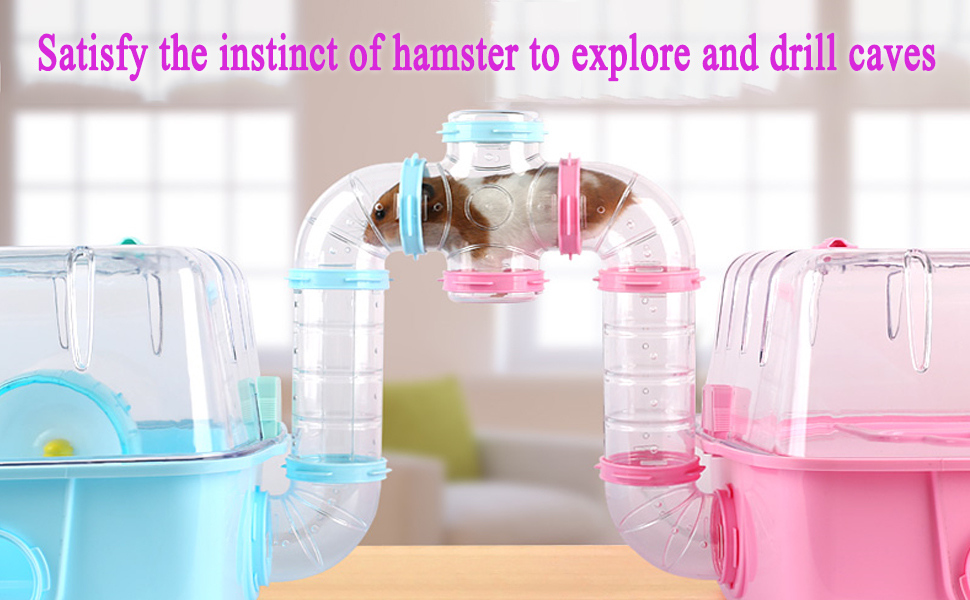 ANYMON DIY Tunnel Pipeline is an elaborate add-on that features a combination of climbing trails that offer a safe and easy way to expand your hamster habitat. The unique design of tunnel system will increase your baby' s quality of life and bring even more interesting and entertaining venues in which hamsters can explore, exercise and simply chill out.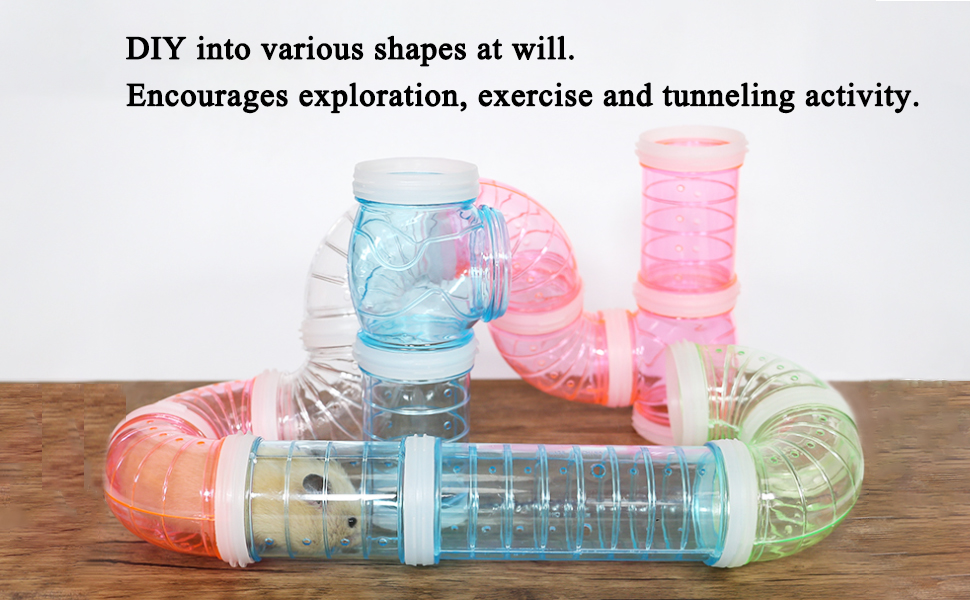 Hamster DIY Assorted Tube
The hamster cage tubes kit is connectable and expandable.
Please make the most of your imagination, and enjoy using your head to figure out different builds you could do for your cute baby.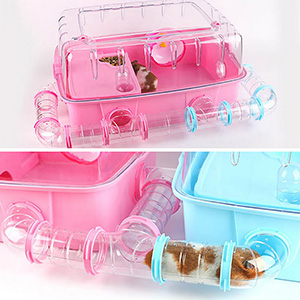 Expand Your Hamster Habitat
Provide an unlimited amount of living space for your pet hamster, gerbil, or mouse.
The playing tubes for exploring simulate the natural environment of small pets, providing somewhere to explore which replicates the burrows of small animals in the wild.
Hamsters, gerbils, mice and other small pets naturally love to tunnel and burrow and so will adore this tunnel.