NATURAL AND SAFE: They Are Made Of Natural Lava And Unique Calcium. The Surface Of The Grindstone Contains Edible Vegetable Pigment, Which Is Non-Toxic And Harmless.
ESSENTIALS FOR RODENTS: The Teeth Of Small Rodents Are Constantly Growing. If They Do Not Grind Their Teeth, Their Teeth Will Grow Too Long To Impair Eating.
MULTIPLE FUNCTIONS: Our High-Calcium Grinding Stones Help Them Keep Their Teeth Healthy And Clean While Filling Up On Calcium, Preventing Them From Biting Cages And Furniture.
SUITABLE PETS: Hamster, Chinchillas, Squirrels, Rabbits, Rats, Ferrets And Other Rodents.
Package Including: 1pcs Of Teeth Grinding Stone Per Pack.
---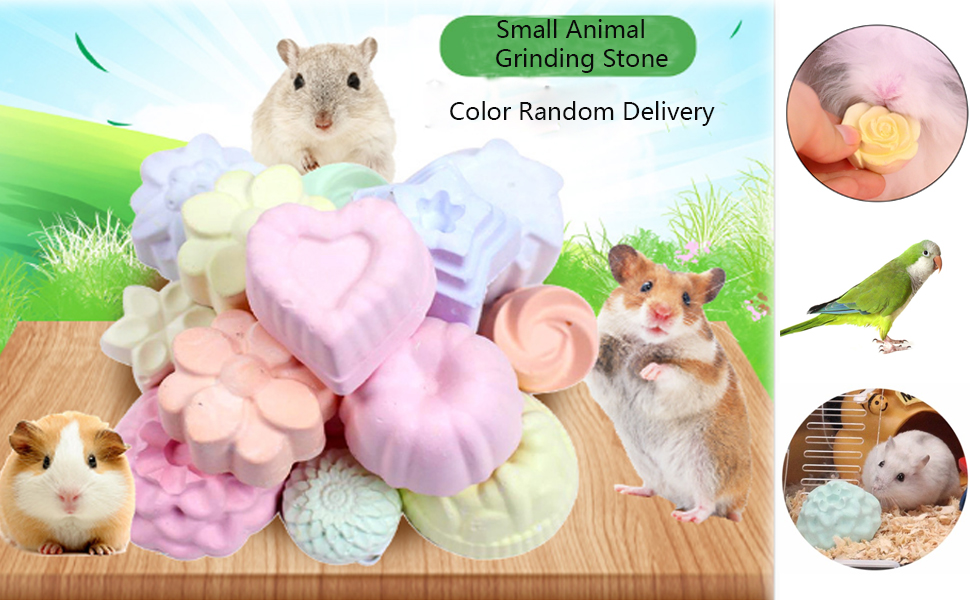 WHY SHOULD YOU GIVE THESE LAVA BLOCK CALCIUM STONES FOR YOUR BELOVED PETS?
1. Small rodents' teeth are growing so fast. If they don't grind their teeth for a long time, the teeth will go into the upper and lower jaw when eating, then they will become thinner and more and more anorexic.
2. Our high-calcium grinding stones are helpful to keep their teeth healthy and clean while filling up on calcium.
3. Our chew treats also can help your pets let off steam, preventing them from biting furniture and cages.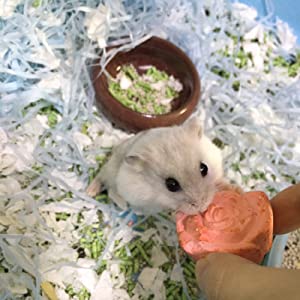 ESSENTIAL KNOWLEDGE ABOUT KEEPING RODENTS
Grinding lava blocks are essential for raising rodent animals. Most rodents can use them naturally, but some don't. So how exactly should these calcium chews be used correctly? And how to make your small pets love them?
Method 1: You can put the pumice stones into the recently opened food bag for a period of time. When the stones carry the smell of food, your pets will be willing to chew them.
Method 2: Rub the milk tablets for small animals on the lava stones so that the stones taste like milk tablets, and your pets will be more willing to chew them.
Although mineral blocks can provide small animals with calcium, you should not give them excessive mineral stones frequently. You should also give them apple wood sticks, timothy cakes, etc.